Discover the elixir of youth: Nanoil Argan Oil
Have you ever heard of a cosmetic that contains so many antioxidants that it's called the elixir of youth? If not, make sure to discover Nanoil Argan Oil, the liquid gold of Morocco. The brand offers maximum properties of the product to provide beneficial effects for every part of our bodies. It is an iconic oil extracted from the long-living and highly respected Argan trees.
---
100% Nanoil Argan Oil
This is the most valuable and expensive oil in the world – no wonder it's called liquid gold. It has various beautifying applications that won the hearts of consumers from around the world. Nanoil makes sure that all its precious properties have been preserved. It is a 100% organic, unrefined, cold-pressed oil that doesn't contain any animal-derived ingredients, parabens, or unnecessary substances. It was created for vegans and people with sensitive skin, but this product is so universal that it's perfect for skin and hair care of all types. Check out what benefits it can bring you.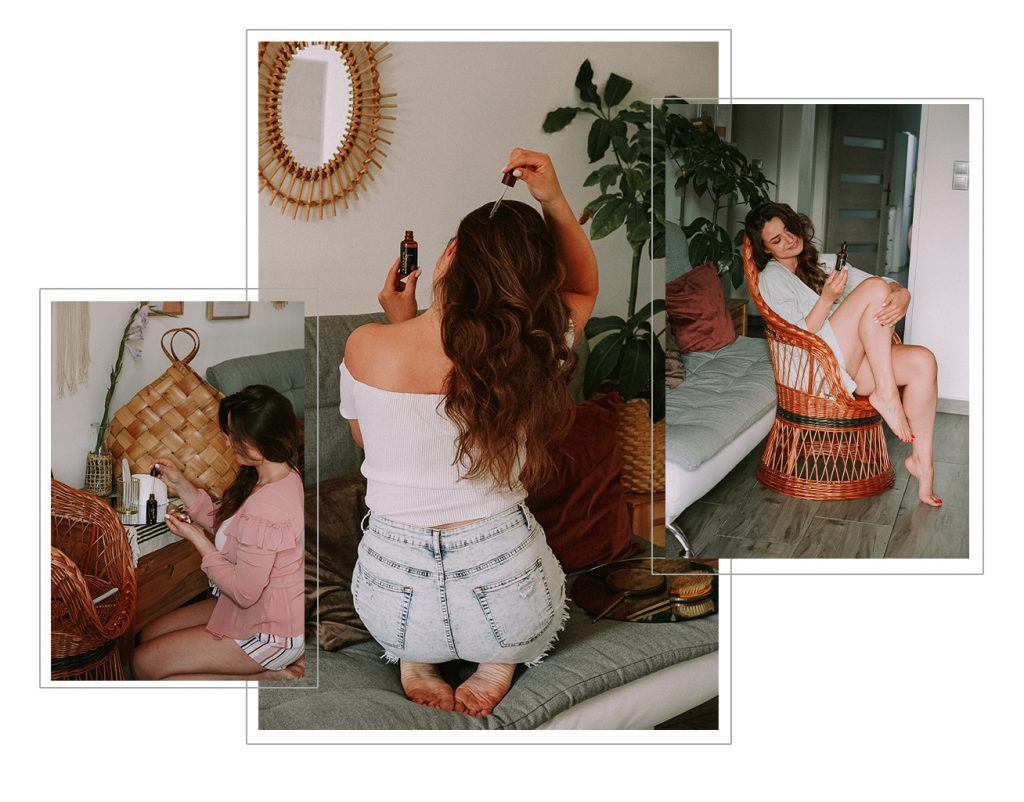 Nanoil Argan Oil Ingredients
Carefully selected ingredients allow preserving all the precious properties of argan oil. They include:
carotenes – to even skin tone and boost the production of collagen and elastin,
fatty acids from omega 3 and 6 groups – make the skin more supple and firm,
tocopherols and a high concentration of vitamin E – powerful antioxidants that neutralise free radicals,
polyphenols – antioxidants that stimulate the cell self-renewal process and protect the skin from damage,
phytosterols – plant-based ingredients that strengthen the protective skin barrier,
squalene – to regulate the work of the sebaceous glands, deeply moisturise, and reduce oily skin.
How to use Nanoil Argan Oil?
The excellent ingredients make it a multi-purpose and universal oil that works well in hair, lash, brow, and nail care.
The regular hair oil treatment will make your hair strong, naturally shiny, resilient, and easy to style. You can also apply the oil to the scalp to cleanse it and stimulate the follicles to encourage hair growth. The product stops hair loss and controls the oiliness of the scalp. It works on dyed, damaged, and dry hair, it strengthens the ends and prevents them from splitting.
The firming and regenerative properties of the oil can help you quickly get rid of cellulite and stretch marks. You can use it for a body massage, or add it to your favourite body lotion. The oil will make your skin firmer, smoother, and more pleasant.
Wyświetl ten post na Instagramie

Argan oil is suitable for all skin types. Add a few drops to your face cream, mix with your foundation, or apply it under the eyes as a serum – the possibilities are endless. The oil works well in face cleansing and it's also great as a natural conditioner for thick and long lashes and brows.
The product is irreplaceable in hand and foot care. It protects from blisters and cracked heels. It protects nails from splitting, smoothes hands, and makes them resistant to damage. Nanoil Argan Oil can take care of you from head to toe.
By choosing Nanoil, you can be sure you're in good hands. Its benefits are confirmed by reviews of satisfied customers and its high quality is certified by Ecocert.
More info on: www.nanoil.us.
---