It's something revolutionary! After only 3 months you can enjoy long and thick hair. How is it possible? Kerastase Paris knows how to solve this riddle. It's about a treatment which stimuates the growth of new hair – Densifique ampoules.
Many women but also men would like to have thicker hair. Sadly, some of them can only dream about it. Luckily, Kerastase Paris offers help, providing us with its latest product – Densifique. How does the amazing product work? It contains a special ingredient which increases hair density and length. Vitamins B3, B5, B6 provide repair of internal and external structure of hair as well as nourish the strands and the scalp. Texturising polymers make hair look thicker. Kerastase Paris Densifique Treatment is recommended to those who desire healthier, stronger and more beautiful hair.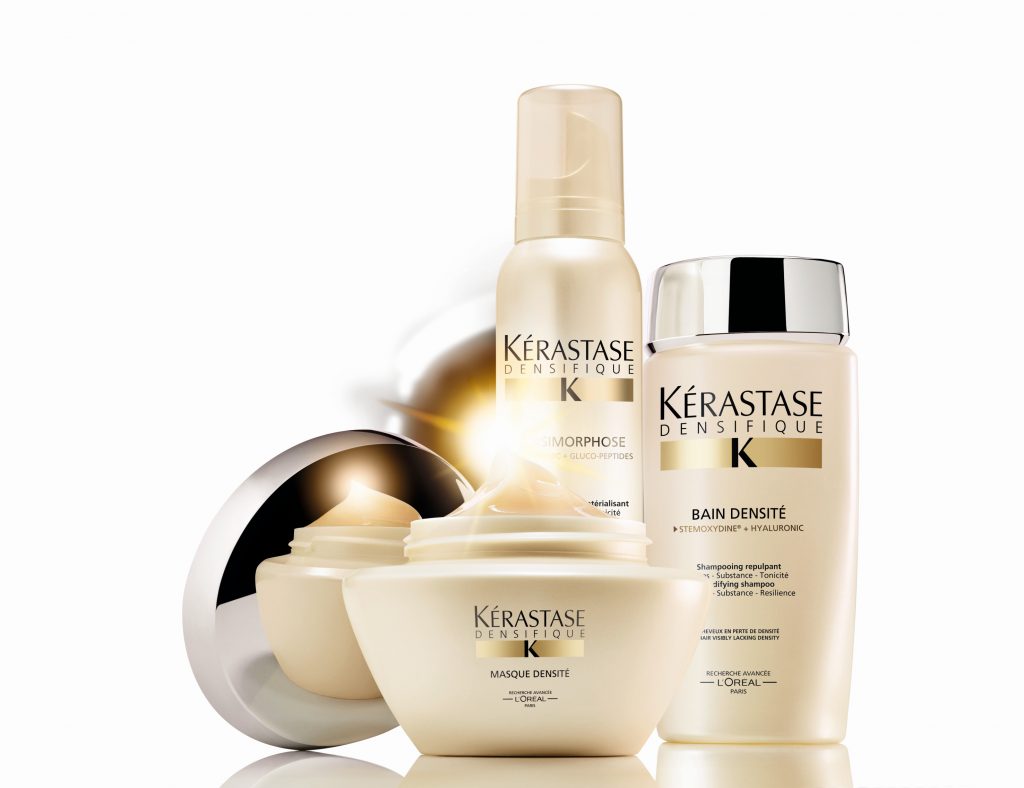 How to apply Kerastase Densifique ampoules? You clip the applicator (which comes with the package) on the bottle. Make partings in your hair and apply the product directly to the scalp between the partings. Massage the applied treatment in the skin in circular movements. You can apply the ampoules to dry or damp hair, in the morning or in the evening. Remember that one bottle of the product is devoted to one day of the treatment. Kerastase Paris Densifique Treatment has been designed for both women and men. One package contains 5 ampoules filled with this precious liquid.
If you want really beautiful hair, use other Kerastase cosmetics. The conditioning products include: shampoo, mask and conditioner. The shampoo is meant to provide hair with elasticity and volume as well as make it bouncy and light. The mask restores and rebuilds split hair ends whereas the conditioner strengthens hair and provides with a look that creates volume.