Below you'll find a list of six top-rated face serums dealing with the problem of dilated blood vessels on the face. They also bring relief to irritated skin to help you uncover the flawless complexion you dream of.
TOP-RATED FACE SERUMS FOR SPIDER VEINS
Nanoil, Anti-Redness Face Serum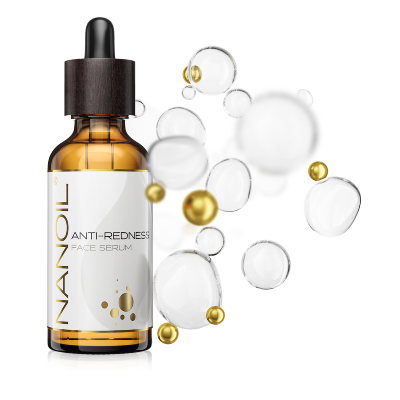 This is the best soothing serum that deals with spider veins. You'll love it for everything it does: for the amazing effects, the nutrient-rich formula, good value, big size and even for the fact that it can be worn under makeup. With this serum you win the battle against redness and broken capillaries. Day by day Anti-Redness Face Serum cares for sensitive and irritation-prone skin to reveal a clear and luscious complexion.
Made from an array of plant extracts, Nanoil Anti-Redness Face Serum is a soothing skincare product that makes skin resistant to damage and irritants. Linden, cypress, chestnut and Ayurvedic punarnava bring relief to sensitive skin by reducing redness, shrinking dilated blood vessels and freeing you from the nasty burning sensation. This product helps you forget about all common couperose skin concerns.
This serum starts working from the first time you apply it on the face. It penetrates fast without leaving any oily film on the skin's surface, delivering moisture and nutrients. Complexion becomes even-toned and good-looking. Positive reviews prove that Nanoil Anti-Redness Face Serum is one of the best soothing face serums able to erase spider veins.
Dior, Capture Youth Redness Soother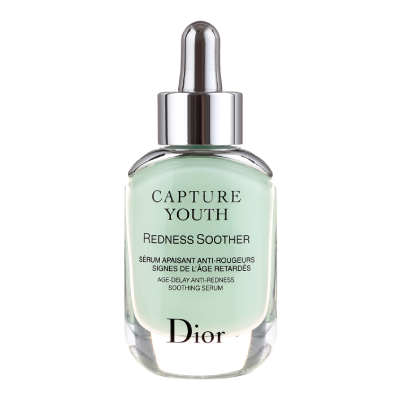 Dior is the synonym of prestige that – sadly – isn't to everyone's budget. However, their serum for sensitive and redness-prone skin seems to have many fans who love it for bringing the immediate soothing effect.
Capture Youth Redness Soother contains cotton peptides known for their soothing and protecting qualities. When used on a regular basis, this face serum significantly erases red splotches, leaving skin more even-toned. Another ingredient, which is iris extract, is responsible for preventing premature ageing of skin. This means that the serum handles two skin concerns at the same time.
It appears that for this 30-millilitre bottle you need to pay more than for other similar skincare products but the effects are worth it. Especially when you enrich your daily skin routine with Dior face cream that belongs to the same series. Sadly, this product is also quite expensive.
PCA Skin, Anti-Redness Serum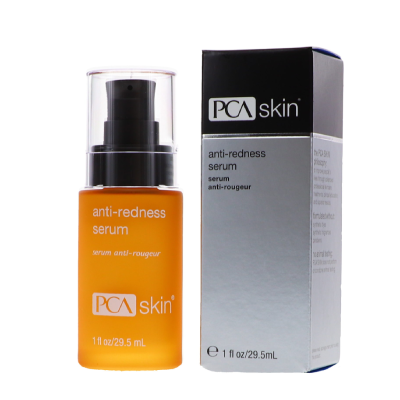 Here's a unique face serum that soothes and relaxes irritated and redness-prone skin. Even though it's pretty costly, the users love it for the "recherche" ingredients and the results they deliver. PCA Skin serum deals with all types of irritation caused by external factors. It frees sensitive skin from burning sensation and alleviates rosacea.
Recognized for its nutrient-rich formula, PCA Skin Anti-Redness Serum is also good at boosting the defense mechanisms of skin. It contains the aldavine complex which is a blend of brown and red algae responsible for soothing skin, capparenols taken from capers which also bring relief, and bisabolol – which is another soothing substance found in chamomile.
PCA Skin Anti-Redness Serum seems to be an ideal serum for sensitive skin that shows dilated blood vessels, redness and other common problems typical of couperose skin.
Olehenriksen, Truth Serum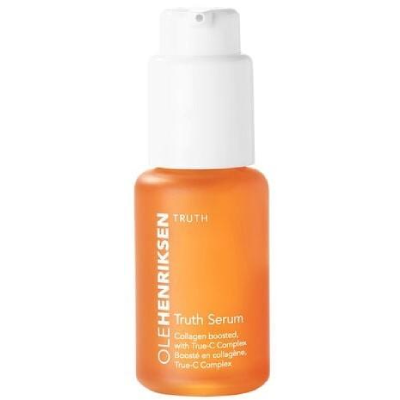 Another good face serum meant for bringing relief and improving the appearance of skin when used on a day-to-day basis. This oil-free serum enriched with vitamin C and collagen doesn't clog pores, nor it leaves skin greasy. Instead, it brightens, improves suppleness and moisturizes skin. Additionally, Olehenriksen and its Truth Serum protects from the adverse effects of external factors and strengthens the walls of capillaries. This effectively prevents redness.
Apart from vitamin C, orange extract and other discoloration-erasing substances, this serum is able to delay ageing. Hyaluronic acid that it also contains prevents irritation caused by dryness. Aloe is another ingredient dealing with irritation, improving skin's natural defense mechanisms.
All of this makes Olehenriksen Truth Serum a mighty product for dehydrated and tired-looking complexions. Nevertheless, it is also suitable for easily irritated skin that struggles with spider veins and redness.
La Roche-Posay, Rosaliac AR Intense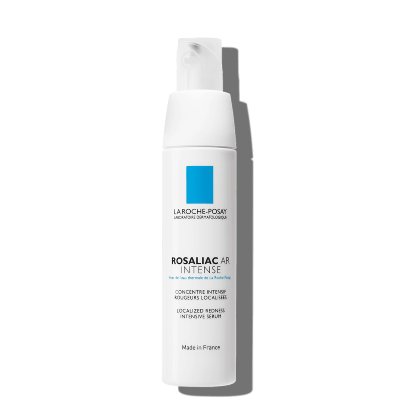 Apparently, this is the most recognized serum for redness and spider veins. La Roche-Posay Rosaliac AR Intense reduces red splotches by targeting weak capillaries and fixing them with the plant extracts. Its key ingredient is thermal water that is known for bringing relief to distressed skin. This serum has a gel texture, which is pretty lightweight. 
Users say that they had to wait a couple of weeks to see redness reduction. Still, this almost iconic face serum is popular among those with sensitive skin. It's also often recommended by skin specialists.
La Roche-Posay Rosaliac AR Intense has been long on the market, and therefore it had enough time to reach people struggling with facial redness and broken capillaries. Skin experts draw attention to one ingredient – ambophenol that is known for being ideal for treating redness.
Dr. Grandel, Couperose Expert Concentrate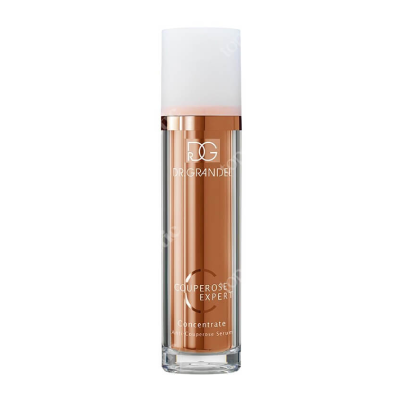 Finally, a face serum that contains a self-made blend of peptides called Matrix. In general, the whole product is a combination of active agents whose task is to slowly rebuild collagen and elastin fibers in skin. 
The formula also contains a precious rejuvenating vitamin E and many plant extracts (e.g. Asian tree and Artemisia eriantha) that are proven essential for sensitive and redness-prone skin. Rose oil makes sure that the weak capillaries become stronger, which solves the problem of spider veins.
Interestingly, this is the only face serum on this list enriched with green pigments. Their task is to camouflage facial redness. They are also able to make skin tone more even. Last but not least, Dr. Grandel Couperose Expert Concentrate is also an anti-ageing product and contains some rejuvenating substances.