Each of us would like to have beautiful, healthy and thick hair. What about those who hasn't been presented with beautful hairstyle by Mother Nature? Vichy has found a solution. It's a treatment which stimulates the growth of new hair – Decros Neogenic. Check if the cosmetic will really help you.
The Vichy product contains a special ingredient which activates hair growth. Hair bulbs are stimulated and activated immediately. None of the cells which bear new hair is asleep. Thanks to that, hair is provided with length, volume and thickness. Nearly 2000 new hairs grow within 3 months. Decros Neogenic is especially recommended to those who struggle with balding but also to people who have experienced serious diseases. It's been dermatologically tested. It's perfecty safe even for people with the sensitive scalp.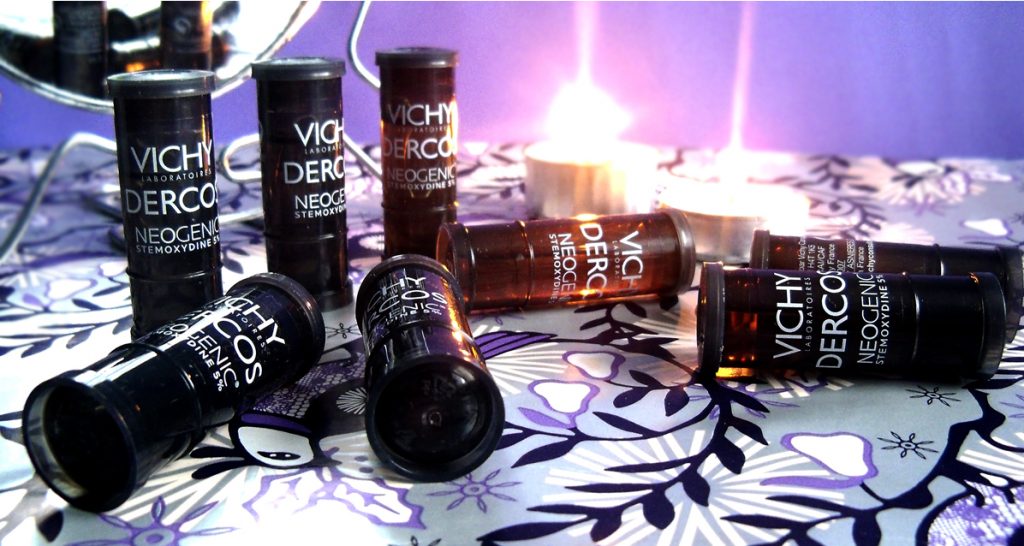 Vichy has packaged the Dercos Neogenic ampoules – 28 in a box and a massaging applicator. The cosmetic offers nice fragrance and light formula. It doeasn't make hair sticky and doesn't leave greasy film on the scalp. The application is really easy and nice. The applicator has a metal end which additionally cools the skin down and improves blood circulation. Decros Neogenic makes styling easier, it's hypoallergenic and paraben-free. You see better condition of your hair at the very beginning of the treatment. After 9 months of treatment, the hair looks better and becomes thicker and stronger.
How to use Vichy hair growth stimulating treatment? Apply one ampoule on dry or damp hair in the morning or in the evening. During the scalp massage, the cosmetic absorbs faster and has a positive impact on our hair and on microcirculation. We can choose between two packages: 14 ampoules x 6ml or 28 ampoules x 6ml. Adapt the treatment to your needs and enjoy a new hairstyle.