Get inspired by Malta and its offer! Discover best-selling Maltese Honey Body Cream. It's created based on the best plant ingredients out there, enriched with many vitamins essential to achieve glowing skin. This nourishing Ghasel Cream is a great solution for dry and damaged skin. The hydrating honey and shea butter will take care of you, to make your skin soft, smooth, and radiant.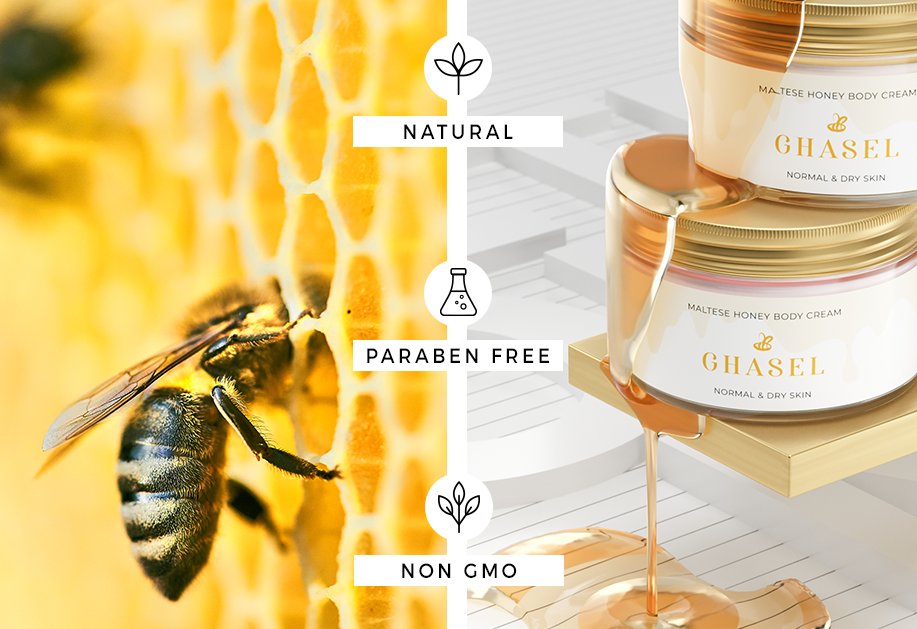 Your new favourite body cream from Ghasel
Even though it's full of vitamins, the product's formula is lightweight and absorbs really quickly, without leaving a greasy layer on the skin, which makes it perfect for day and night use. It eliminates tight, rough, and dry skin, soothes irritation, redness, and supports the healing of inflammation. It also rebuilds the hydrolipidic barrier of the skin and fights cellulite, stretch marks, and scars. Using Maltese Honey Body Cream every day is a guarantee of elastic and radiant skin for years to come. The honey Ghasel cream will soothe your senses with its delicate honey scent and velvety texture.
Natural active substances:
Honey – nourishes intensely, and gives the skin a beautiful colour, elasticity, and natural glow. It's rich in vitamin C, brightens the skin a little, and prevents water loss.
Shea butter – prevents water escape, nourishes deeply, and smooths the skin, leaving it flexible. It also brings relief to very dry and sensitive skin.
Avocado oil – accelerates the regeneration of the epidermis, and rebuilds its hydrolipidic layer, which results in softer and more elastic skin.
Calendula – a powerful antioxidant that eliminates rough skin, hydrates, smooths, and softens it. What's more, it has anti-inflammatory and antibacterial properties.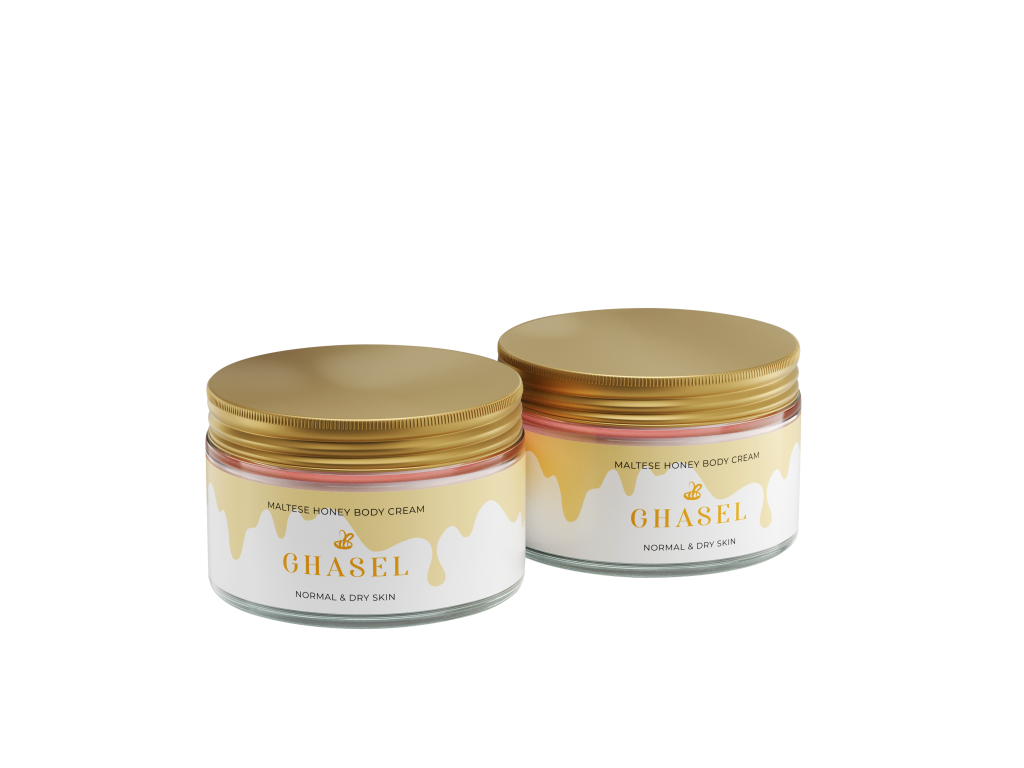 Ghasel Maltese Honey Body Cream – works all year long!
The natural composition, nourishing formula, and a myriad of other ingredients with positive effects on the skin – these are the reasons why women all around the world have loved the Ghasel cream. No matter the season of the year, the cosmetic ensures the skin with hydration 24/7. In winter, the body is protected against damage and low temperatures. In summer, the cream will soothe sunburn, and add a glow and a beautiful, golden colour, leaving the skin deeply hydrated and ready for what your day may throw your way.
Ghasel Maltese Honey Body Cream is recommended for those who are not satisfied with their body's condition. The loss of firmness, dull colour, roughness, irritation (after shaving or sun exposure), redness, orange peel skin, and stretch marks – you can get rid of them!
Take care of your skin with Maltese Honey Body Cream. Trust the judgment of thousands of women that consider it the best hydrating body product they have ever used! Immerse yourself in the honey-flowery scent and order your new favourite cream today on ghasel.mt!